Your body fat total is just as important as your overall weight. You need a healthy body fat total so you will not be at a significant risk of obesity or any other significant weight issues.
You can find a quality body fat analyzer machine online today with a useful model offering all the details you need.
Recommended Post
The following list of the top models on the market will help you find a great option that fits in well with your health needs: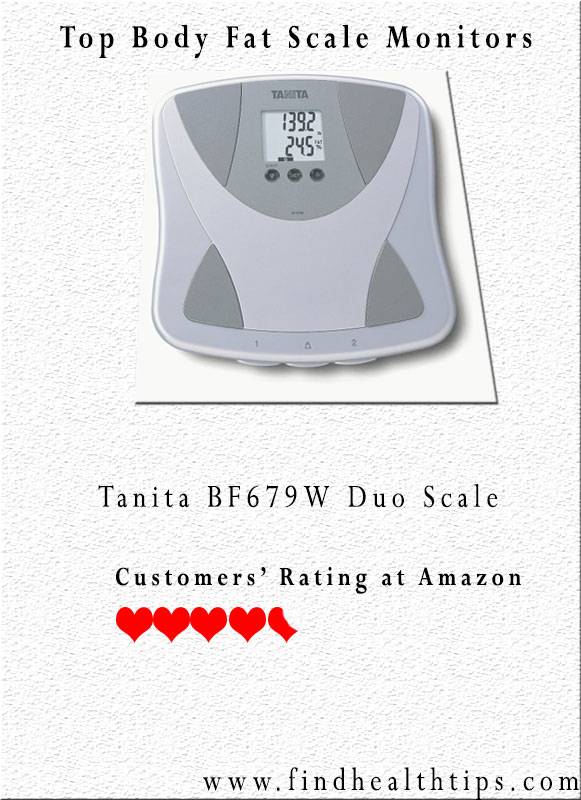 The first model to look at is this Tanita scale. One thing to see about this Tanita scale review is that the model comes with a good-sized body with a great display screen. This includes information on your body fat total based off of the sensors it uses as you step on the scale. It can handle up to 300 pounds of weight at a time and can analyze your body water totals. It can also store readings for two users, thus letting you compare the results over time based on how well you are using the model.
Pros
Offers a quick readout
Control buttons respond quickly
Display helps you navigate through individual menu options when you are saving your data
Cons
Not for pregnant women or those who regularly compete in athletics
May be dangerous to people with pacemakers
Only measures body fat at intervals of 0.5%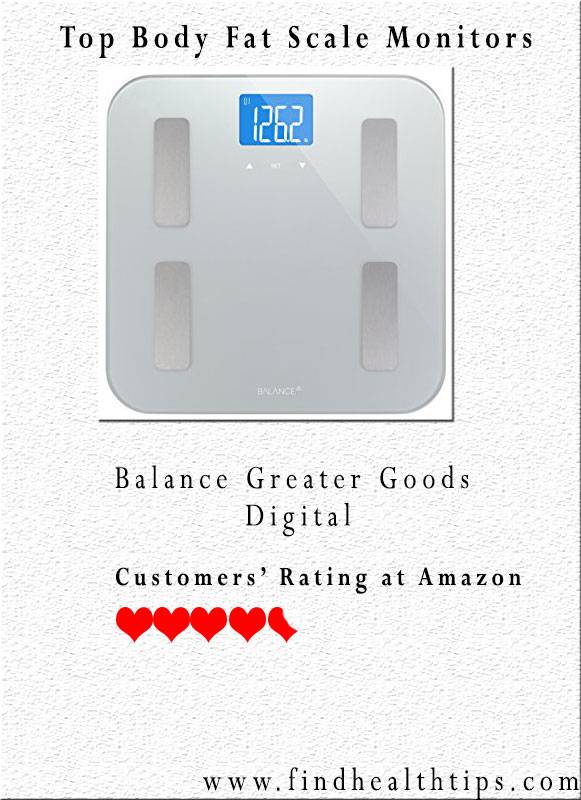 Balance Greater Goods Digital Body Fat Weight Scale
The display screen on this Balance scale lights up to let you see what the results are with ease, but there are many additional features that make this body fat scale an ideal choice. The slim design fits in well in most bathrooms while the visible metal sensors read your body fat totals well without bothering your skin. The unit even gives you an approximate readout of your bone density, thus helping you identify how well you are getting a workout going.
Pros
Tempered glass can handle up to 400 pounds
Control buttons let you move from one display to the next
Auto user detection can handle up to eight profiles
Cons
Needs four AAA batteries for it to work
Display screen takes a bit to move between each readout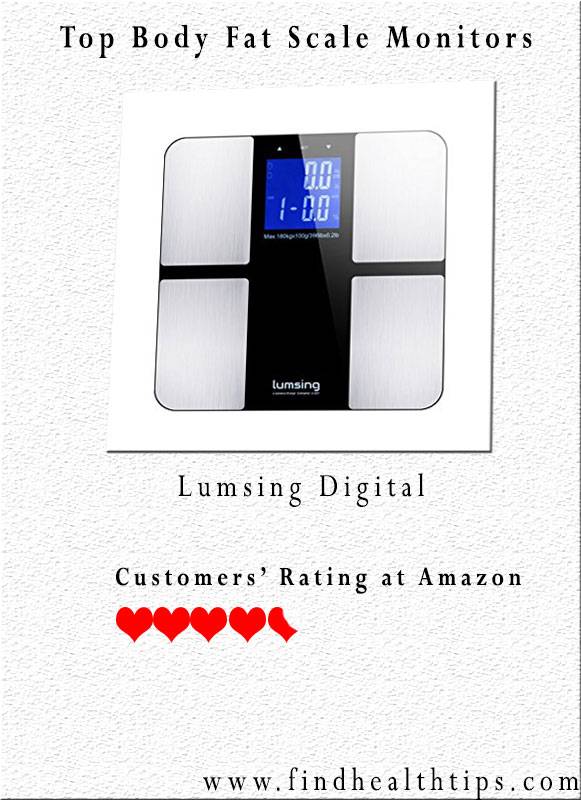 Lumsing Digital Body Weight Scale
The attractive layout of this scale is just one part of what makes this a popular model. The unit offers a wide LCD screen with a blue backlight to make it easier for you to read the results. The display also gives you information on ten different metrics. It reviews your average daily caloric needs based on the results that are produced as well. The muscle mass and body bone readouts are also easy to use and work well thanks to the larger sensors that review your feet for the best results.
Pros
Easy to store
Get results quickly
Can memorize readouts for up to ten people
Cons
Only uses two sensors
Takes a bit to automatically shut off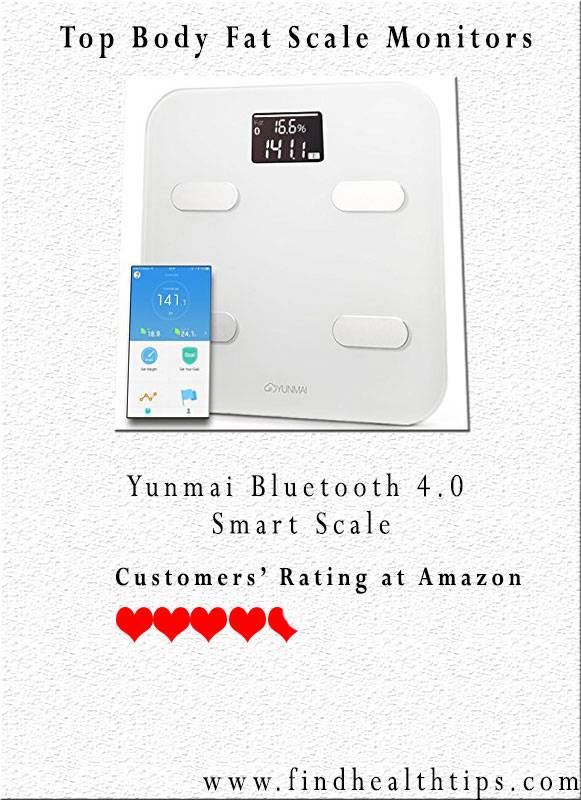 Yunmai Bluetooth 4.0 Smart Scale
You can use a body fat analyzer online that links up the things read by the scale to a smartphone. This Yunmai scale works with a Bluetooth link that goes from the scale to a phone or tablet in your home, provided you have the proper Yunmai app installed on your device. This uses a series of sensors organized around the inside corners of the scale. The scale's program lets you sync up the results with Google Fit, Apple Health and many other programs as well as with most Fitbit devices. It can also support up to sixteen user profiles. You can also get it set up in about five seconds although the timing might be a little greater depending on your use.
Pros
Display on the app helps you keep tabs on your health history
Does not take much time for the Bluetooth link to be set up
Display on the scale itself is very easy to read
Cons
The sensors on the scale are not all that big in size
Might not work on all the smart health devices you have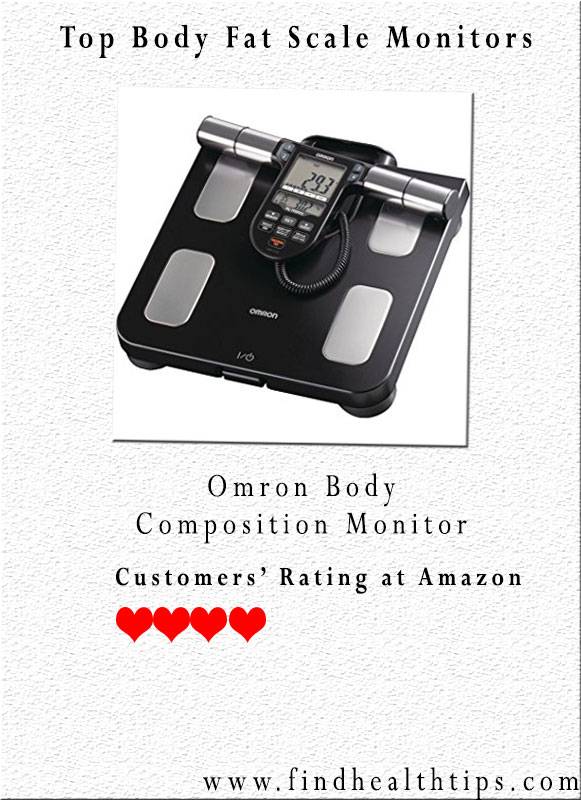 Omron Body Composition Monitor
The design on this scale is a little different as it comes with not only sensors on the scale body itself but also on the handle that this comes with. You can grab the handle on the unit and hold it to get an additional readout of your hands, thus providing you with a more accurate total body profile. The handle also comes with a convenient readout and buttons to let you move from one measurement or display to the next.
Pros
Offers a more detailed readout that also comes up faster
Easy to turn the scale on and off to conserve battery power
Simple control scheme
Cons
Only works for people up to about six-and-a-half feet in height
Requires a bit of effort for saving individual profiles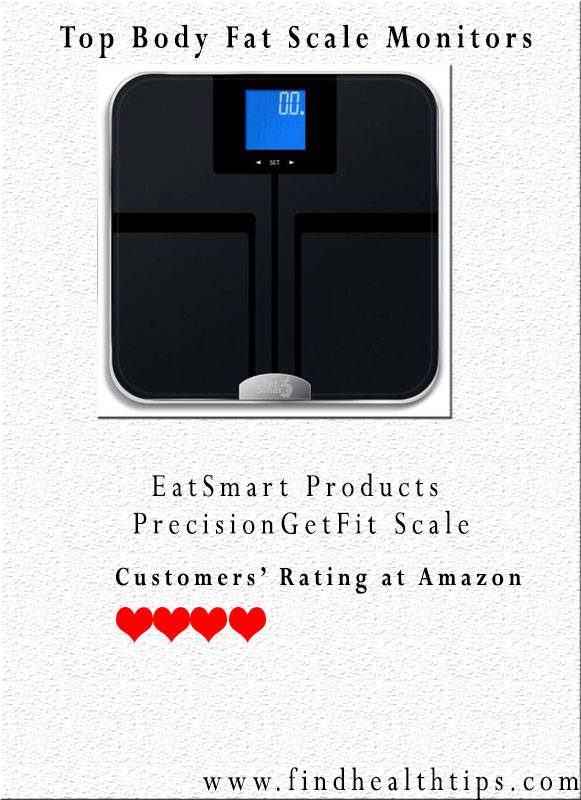 EatSmart Products Precision GetFit Scale
The last useful scale to review is this EatSmart Products model. It does well with identifying your body fat total, your muscle mass and bone mass. It uses an automatic user identification system to identify data for up to eight users at a time. It will also automatically turn itself on when you step on it, thus allowing you to keep it running as long as necessary.
Pros
Sleep black design fits well in most bathrooms
Works with simple backlit screen for displaying information
Only takes a few seconds to gather information
Cons
The scale needs to be recalibrated if you ever physically move it
Sensors are not as sensitive as they are on other models
A Final Note
When looking for a body fat analyzer online, you have to look at your needs for the unit based on how much weight it can handle, how it reads your body fat totals and how you will get a full readout after weighing yourself. The information provided by such a scale can make a world of difference for you when you are trying to get healthy and improve upon your workout routines among other points.